How can I check what firmware or app version my Wave 2 is using?
Updated 3 months ago
Tap Settings in the bottom right corner of the Wave 2 app screen.
At the top of the page, you'll see Firmware Version. If you're using the latest version, it will say Up To Date. If an upgrade is available, you'll see an Update Available button instead. Tap it to get the latest firmware on your Wave.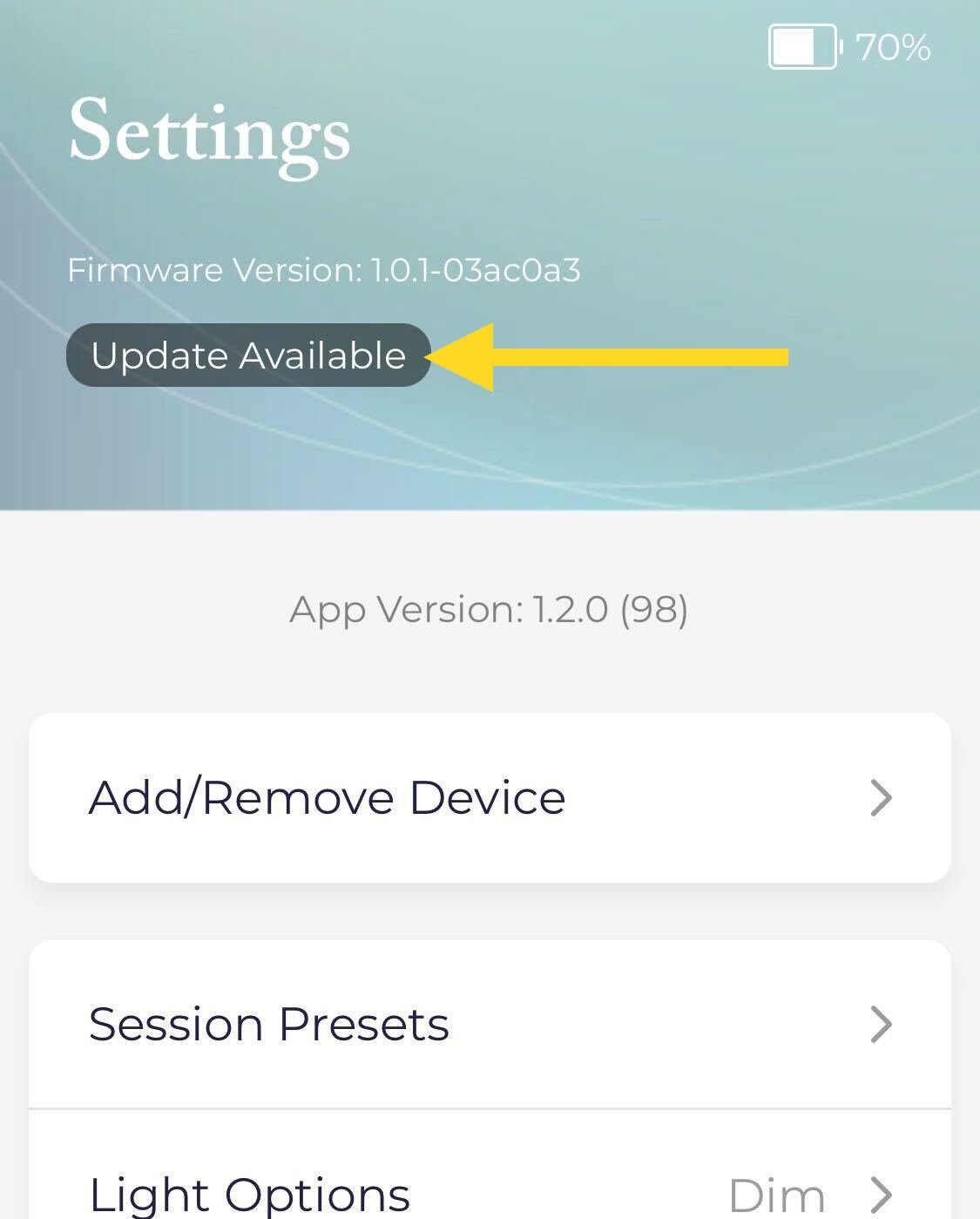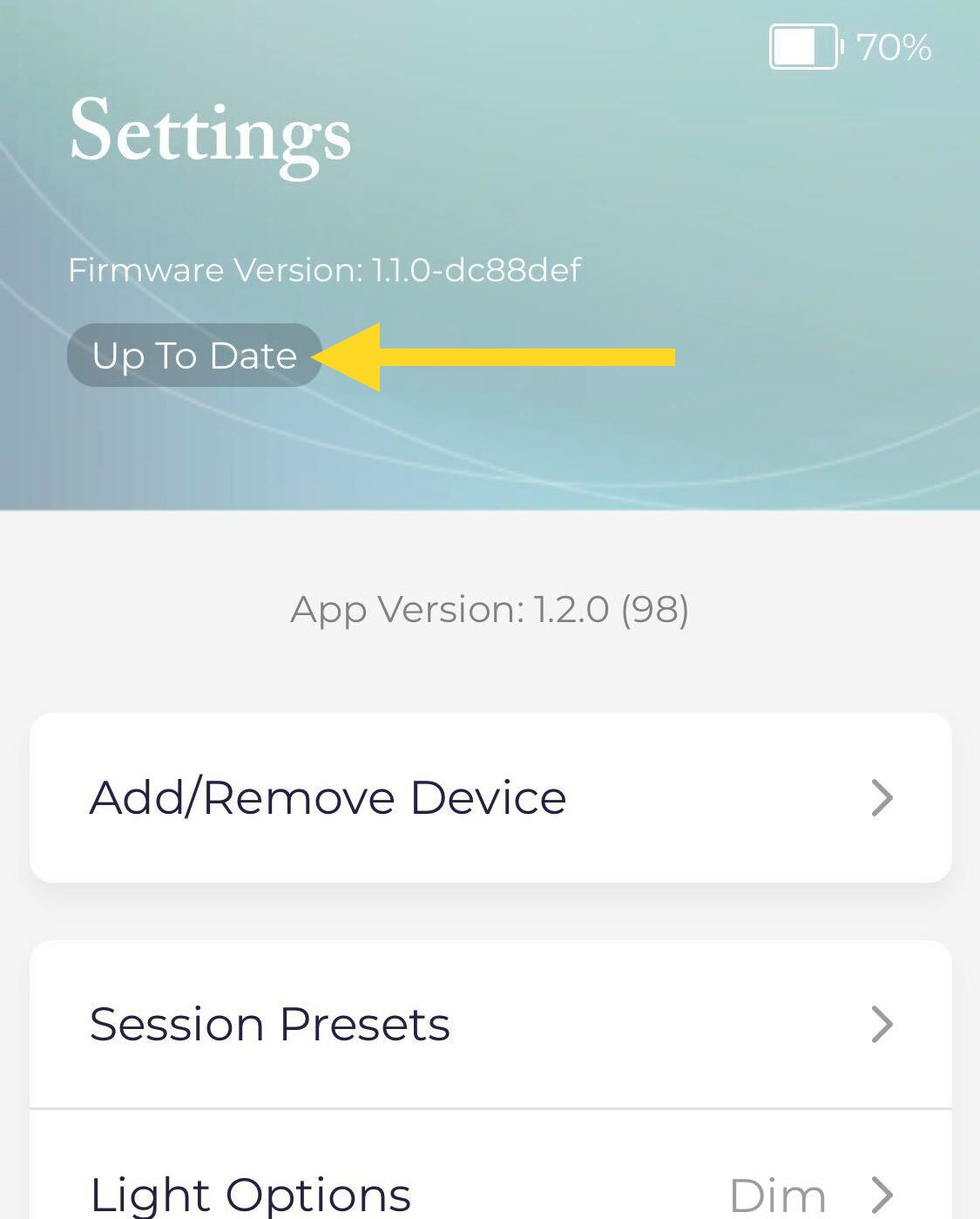 Below that, you can see your App Version. To check for app updates (if you don't have automatic updates enabled on your phone), visit the App Store or Play Store.
Was this article helpful?