I'm having trouble starting a return using an email address
Updated 3 months ago
If you're not able to start a return using the purchaser's email address, or if you're not getting the email with your return instructions, you can use your order number and shipping zip code instead.
To do this, go back to returns.embrlabs.com or click the Returns link at the bottom of our site. Under the Start a Return button, click Start with an order number: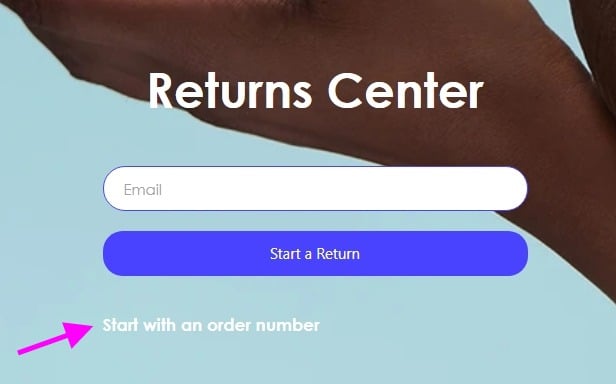 Enter the order number and shipping zip code. 
You'll be taken directly to a screen showing all of the items in your order. After selecting a return reason for each item you wish to send back, the COMPLETE RETURN bar at the bottom of the screen will turn green. Click the bar to receive your refund estimate and download your prepaid USPS shipping label.
Was this article helpful?